I'm a personal finance expert having worked in the financial industry for over 10 years.
I also have a Bachelor of Commerce Degree in Accounting & Business Administration, and a Masters in Banking & Finance.
I was introduced to the world of credit back in 2007, when I got my first job at a local bank. 
Over time, I got really good at advising people personal finances and suitable financial products and actually paying it back.
After a 10 years of personal financial industry experience, and seeing various challenges my clients faced, I made the decision to empower myself with knowledge and finally create content that helps people make better financial decisions.
Better Credit Lab is an unbiased knowledge center and our goal is to help you make your own, educated decisions to getting your credit life turned around and finally secure credit that helps you achieve your dreams – not imprison you.
How Better Credit Lab will help you;
Build Better Credit is for people of all ages and income levels who want to improve their financial life, reach goals, worry less, and have more freedom.
You'll find step-by-step strategies to build and maintain great credit so you can:   
Qualify for low-rate credit cards   

Get a home equity loan  

Buy a home or a car

Rent an apartment   

Cut your utility deposits and bills or Save money on cell phone plans   

Get a better job

Qualify for a personal loan   

Get lower auto or home insurance rates 

Follow your dreams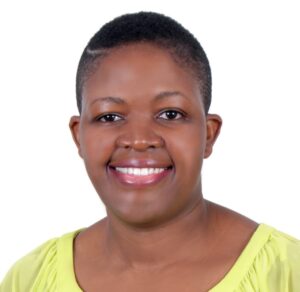 Andia Rispah, Founder & Managing Editor
Andia is a banker by profession, a certified content marketer, and founder of Better Credit Lab. I help people who want to build better credit, save lots of money, and fuel their financial dreams.  I launched Better Credit Lab in 2021 to help readers make better decisions about their credit.
I also work closely with financial service providers and content marketers who want to build their online presence, grow their audience, increase website traffic, and win more customers.